This section shows - How to stake your OCEAN tokens in datapool of your choosing !!
To stake your OCEAN tokens, follow the steps below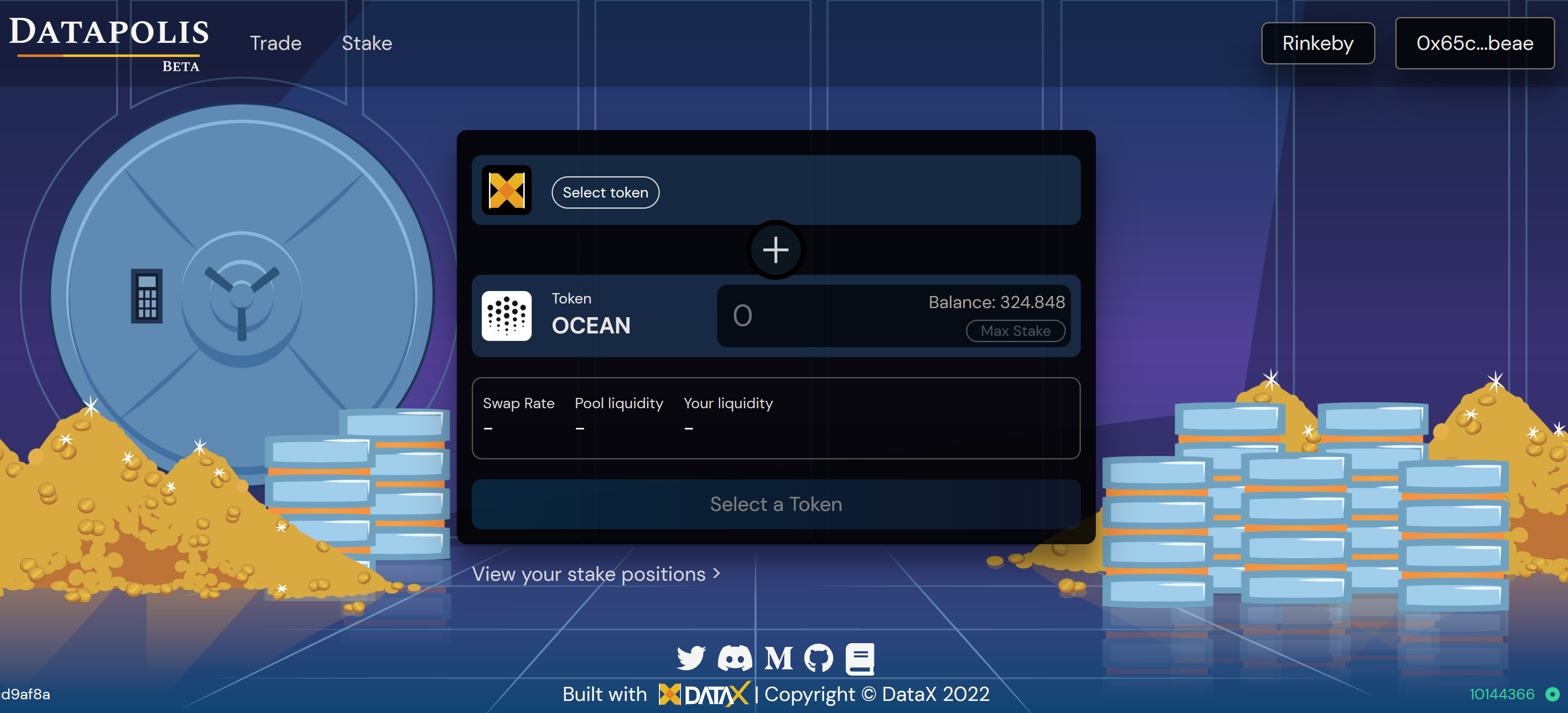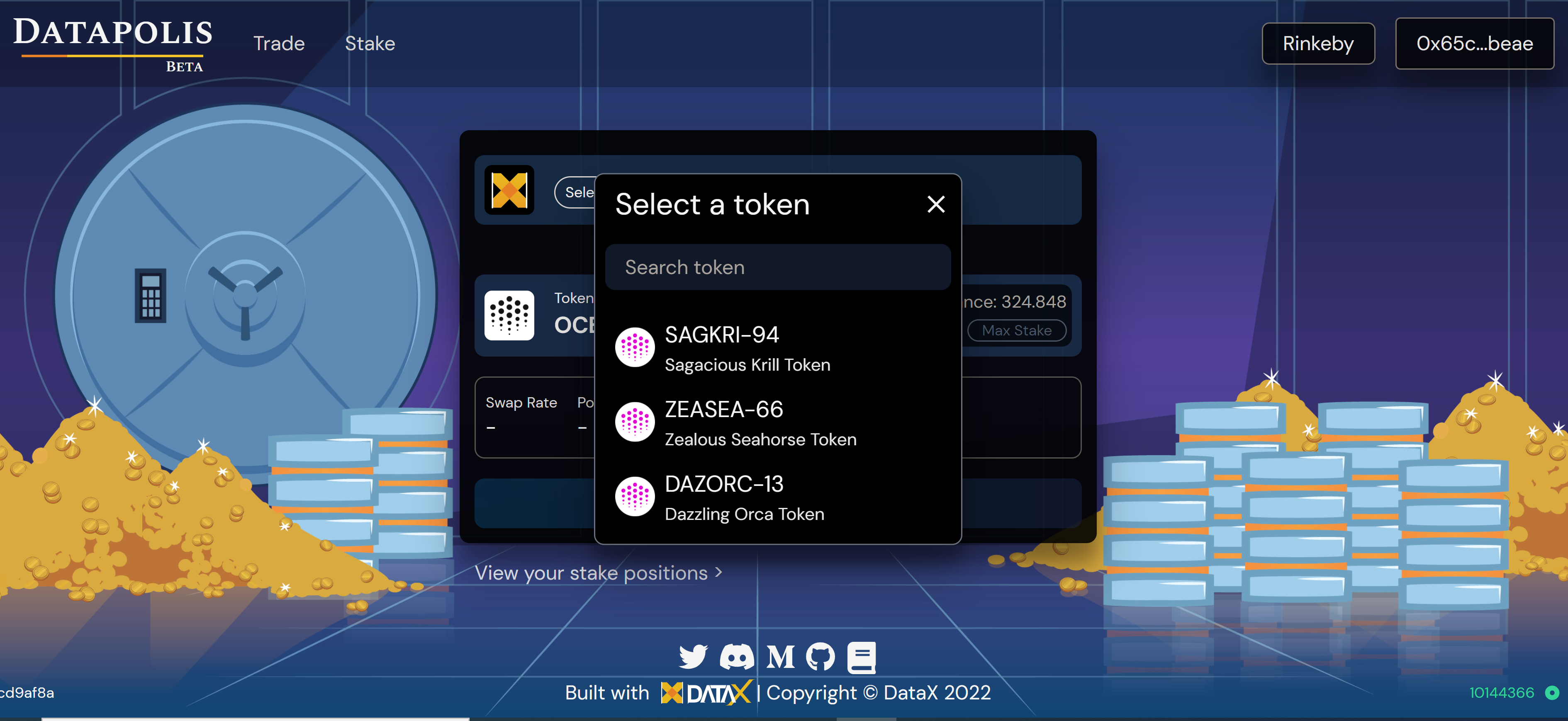 Tip -
You can check and confirm the datapool and datatoken from the explorer link (shown in the image below)
Tip
- If you previously staked OCEAN in this pool, you can check your stake in that pool in the stats shown in the modal below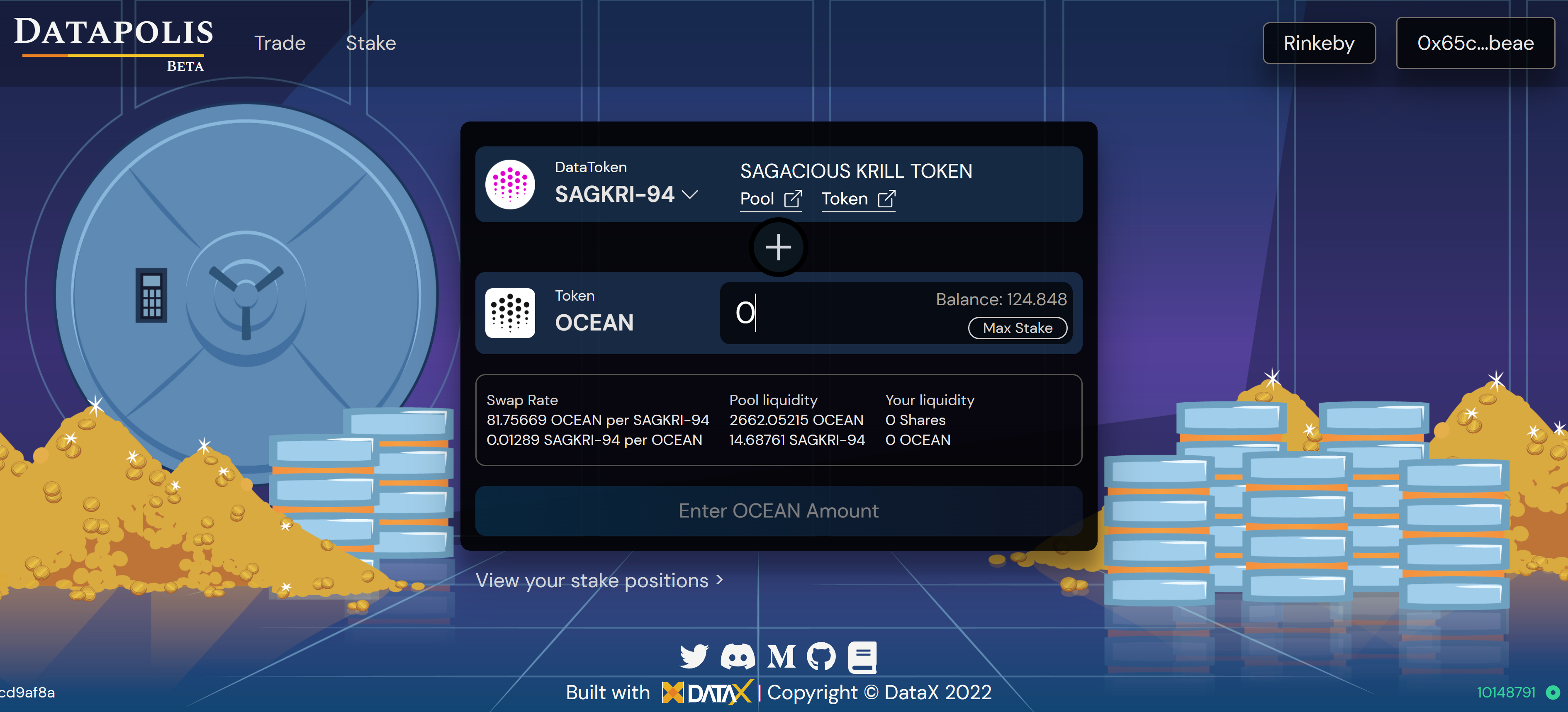 '
Max Stake
' button allows you to quickly enter the maximum allowed OCEAN token (calculated as the lesser value between your OCEAN balance and the maximum allowed limit on datapools)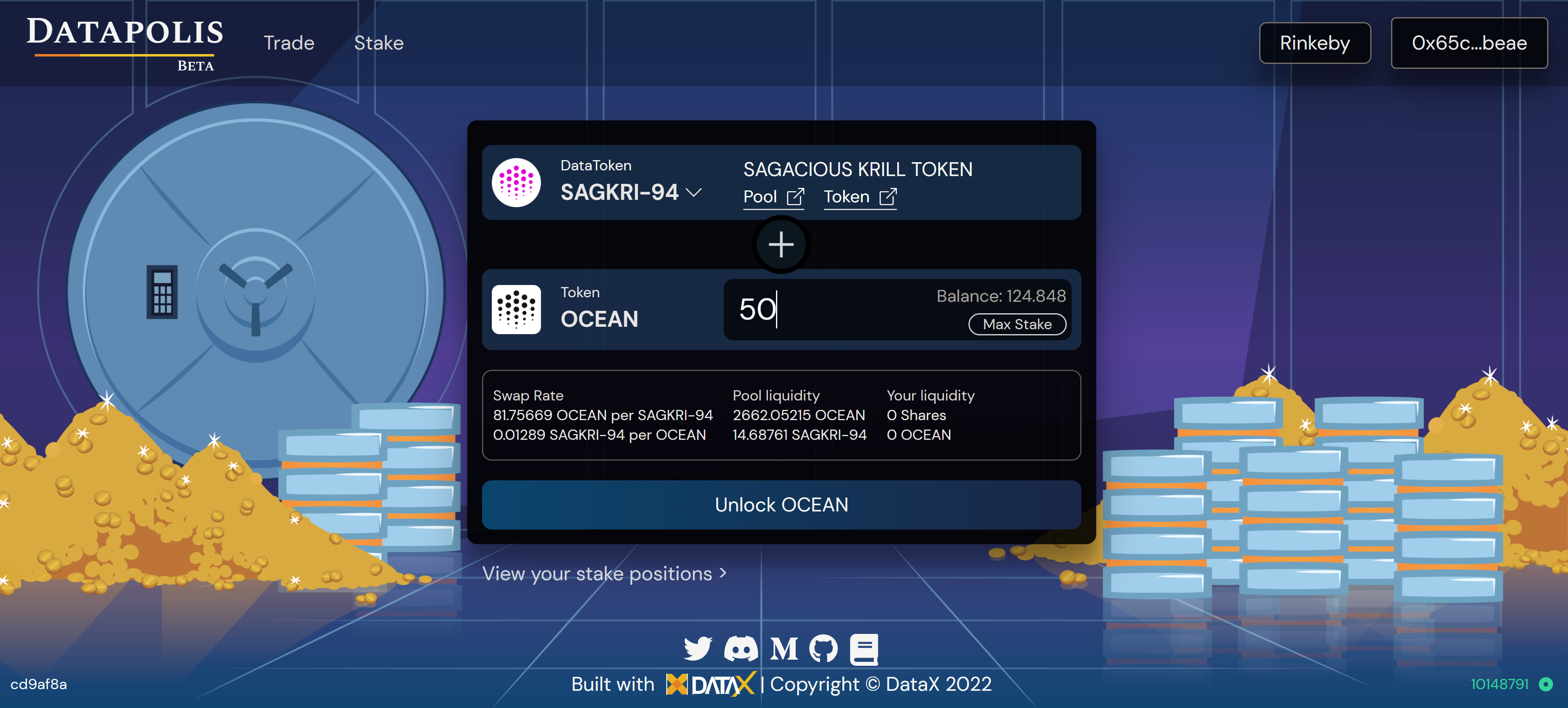 Note
- If you haven't unlocked your OCEAN yet, you will be asked to Unlock OCEAN either Permanently or for this transaction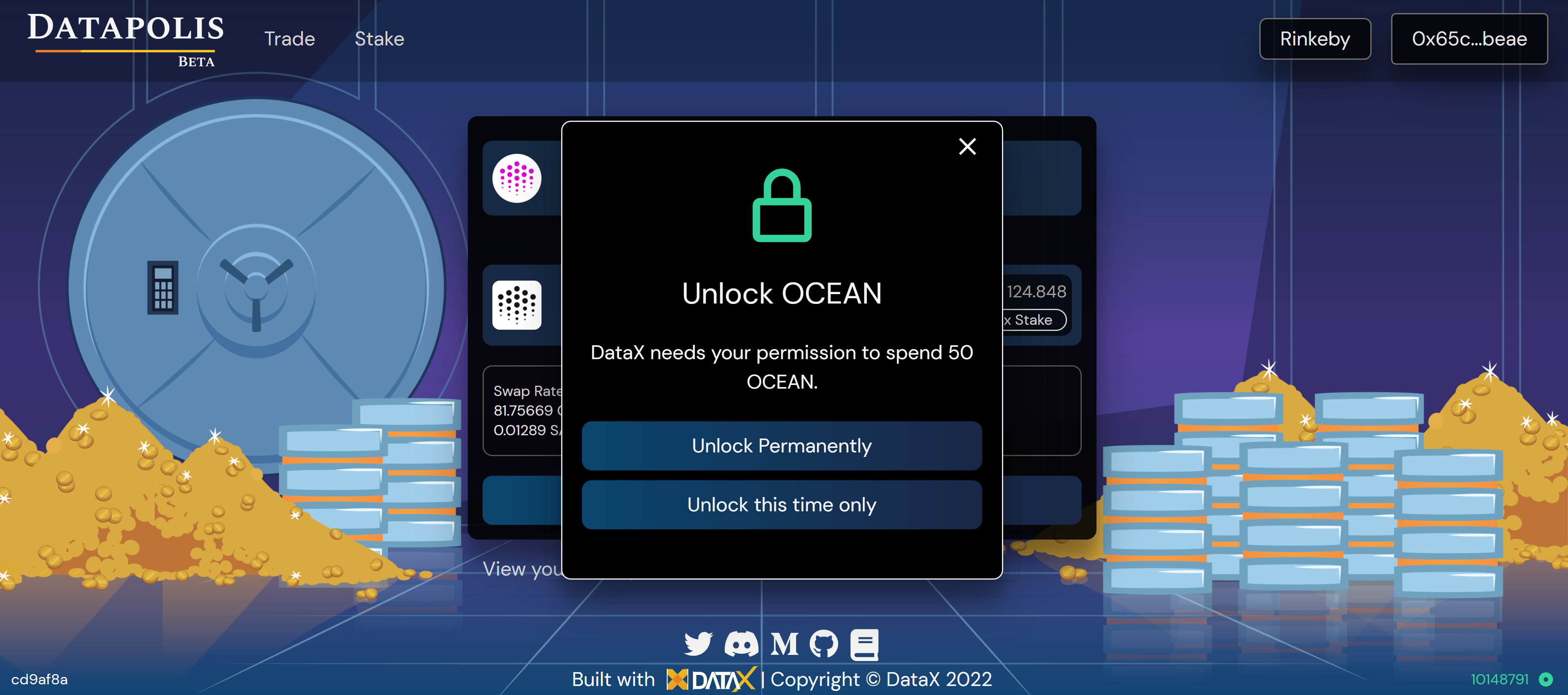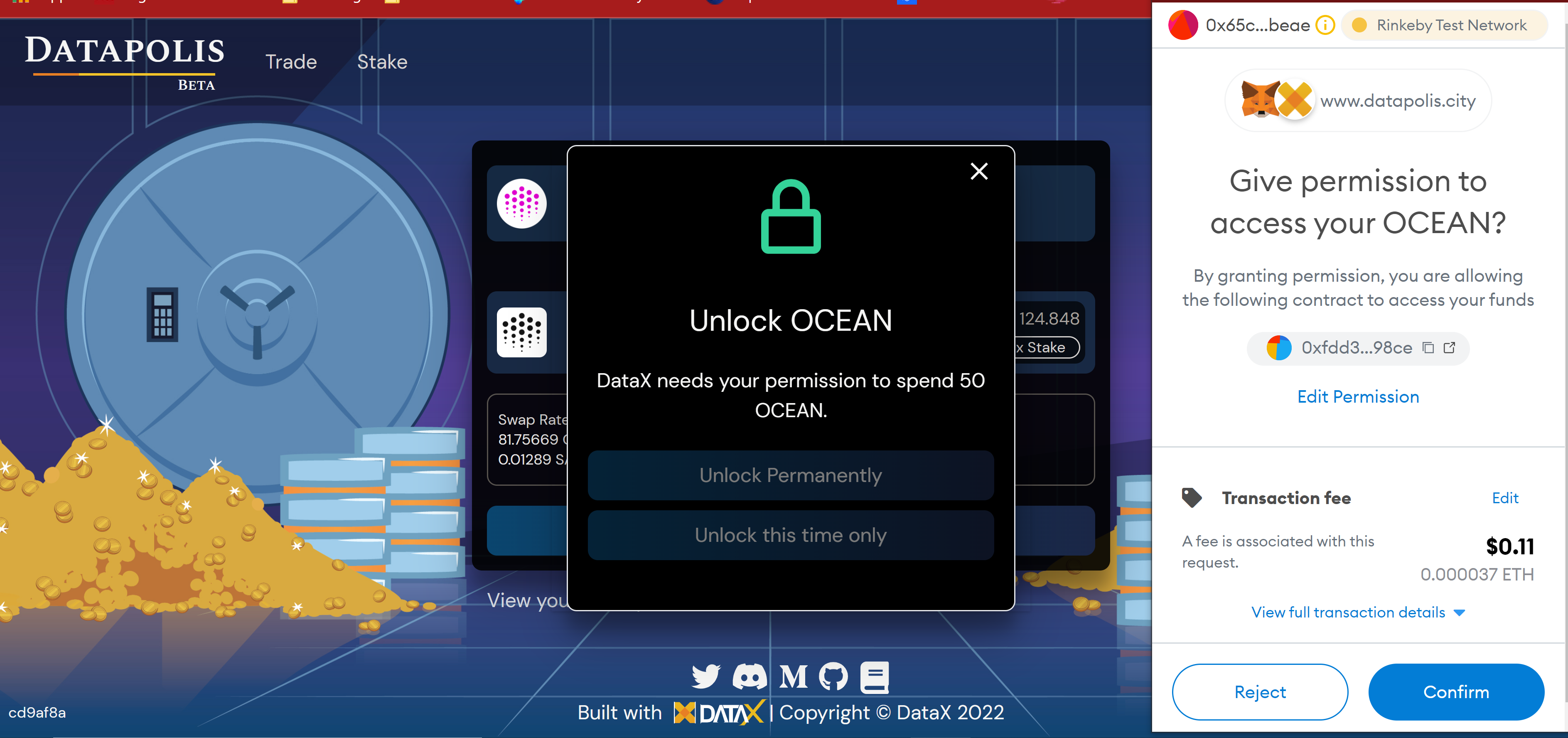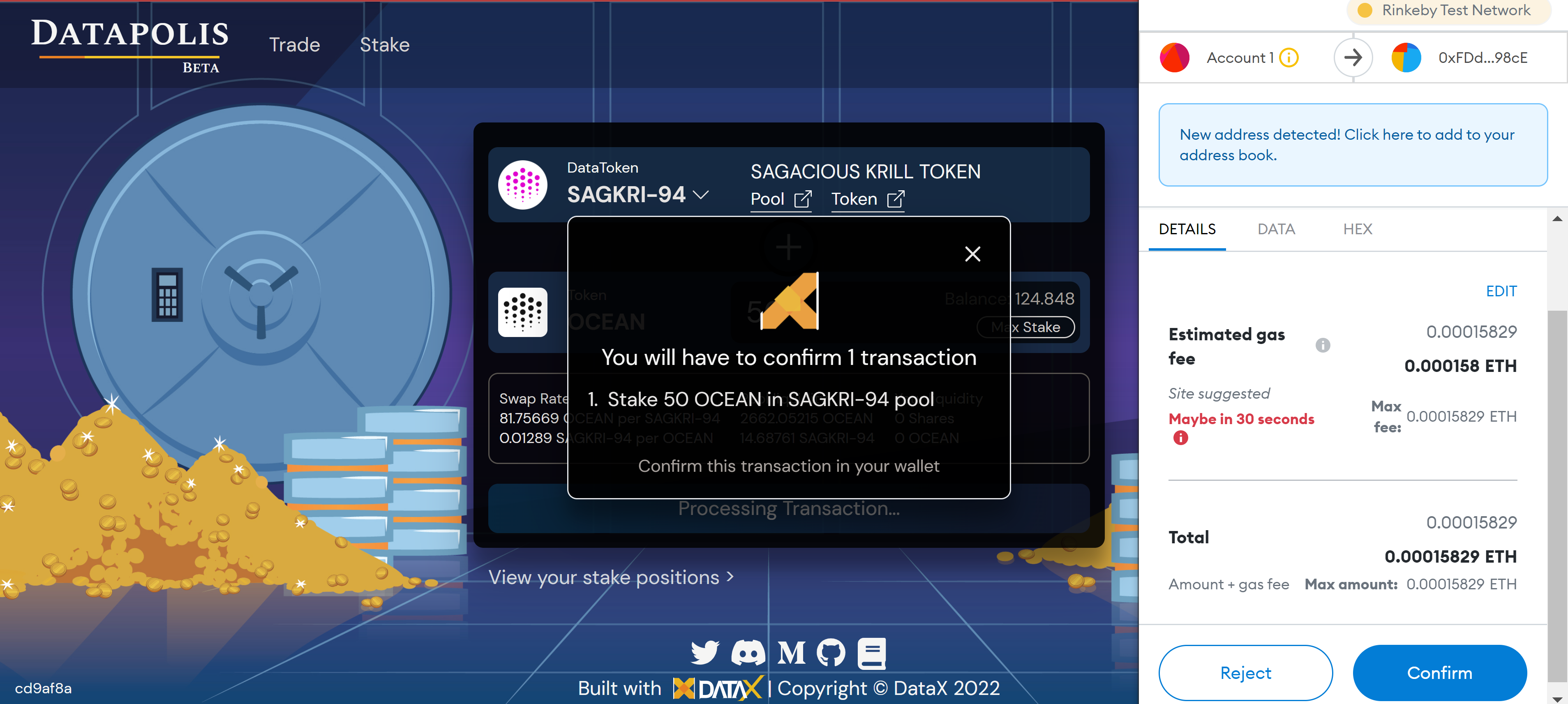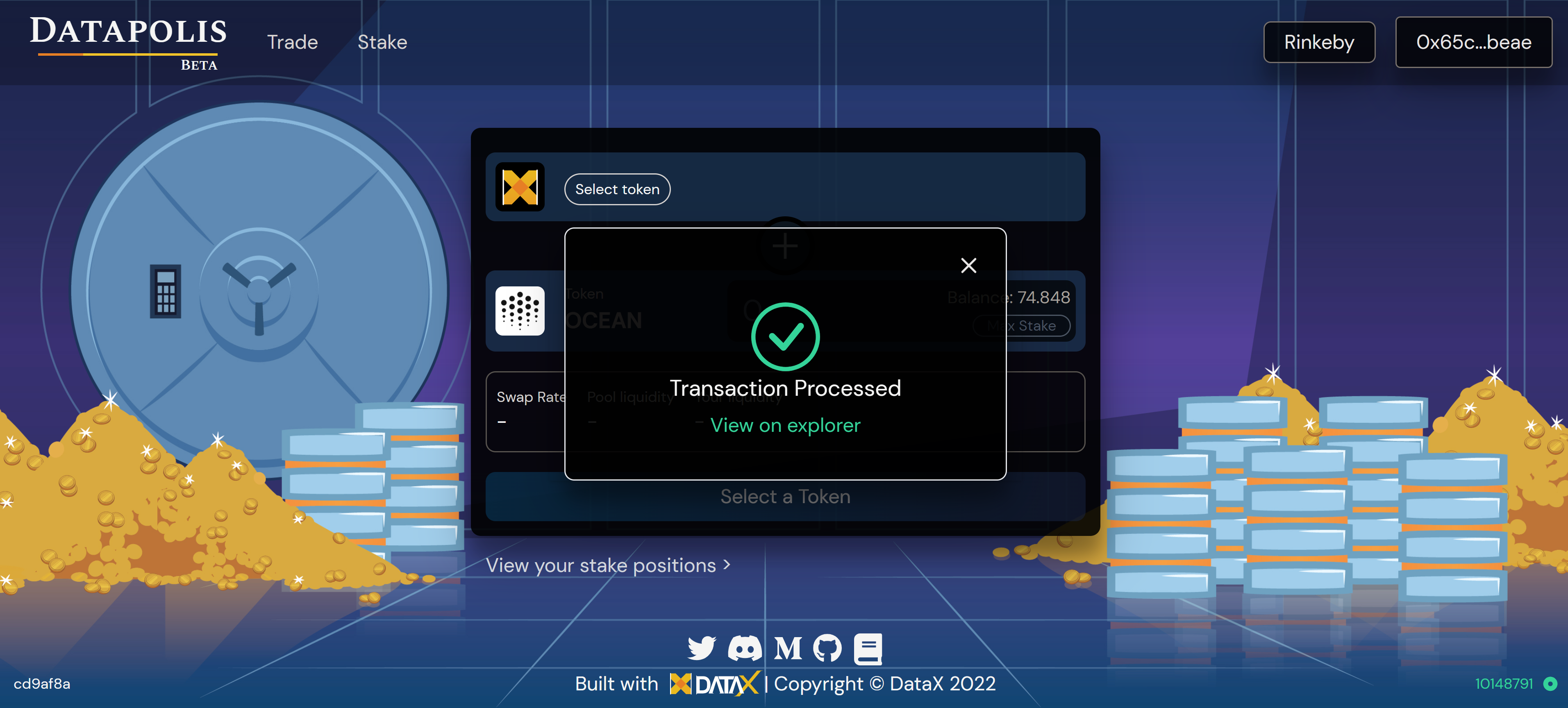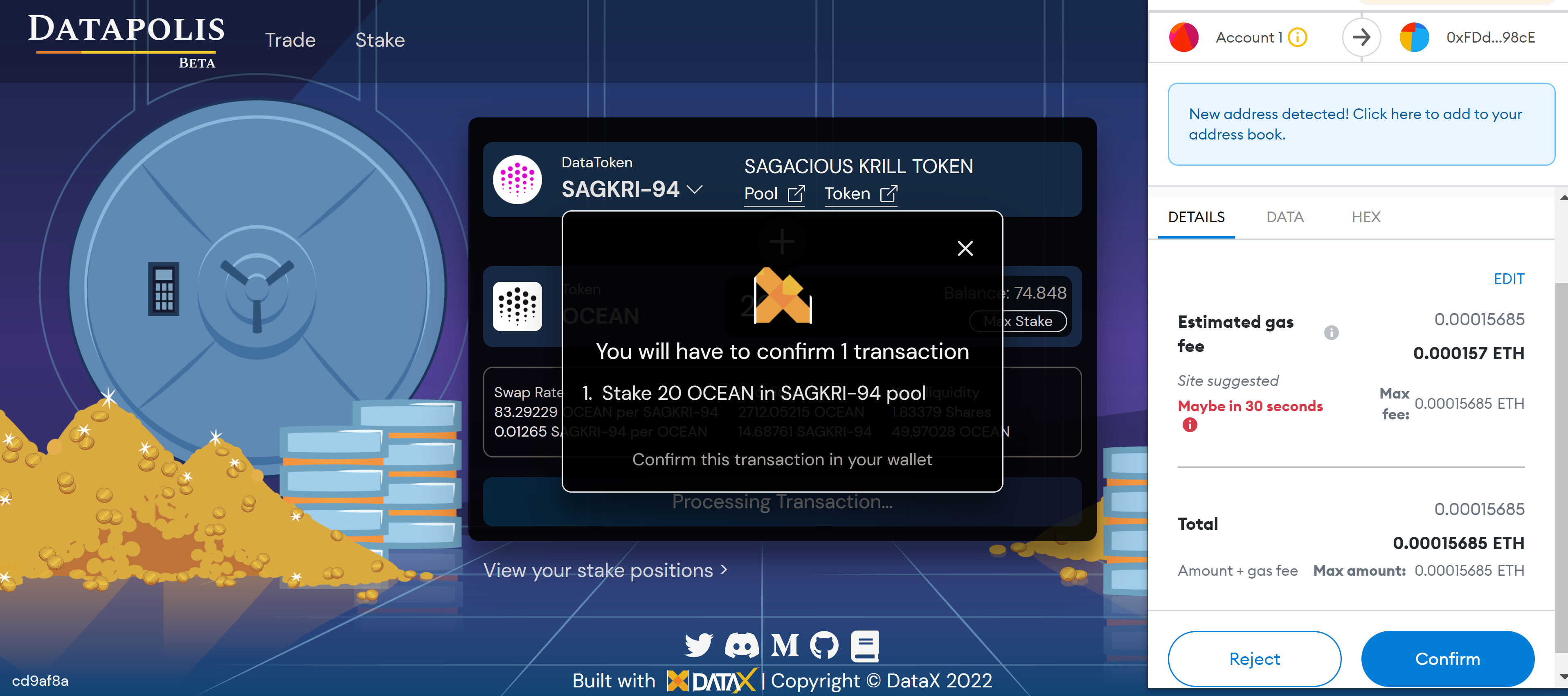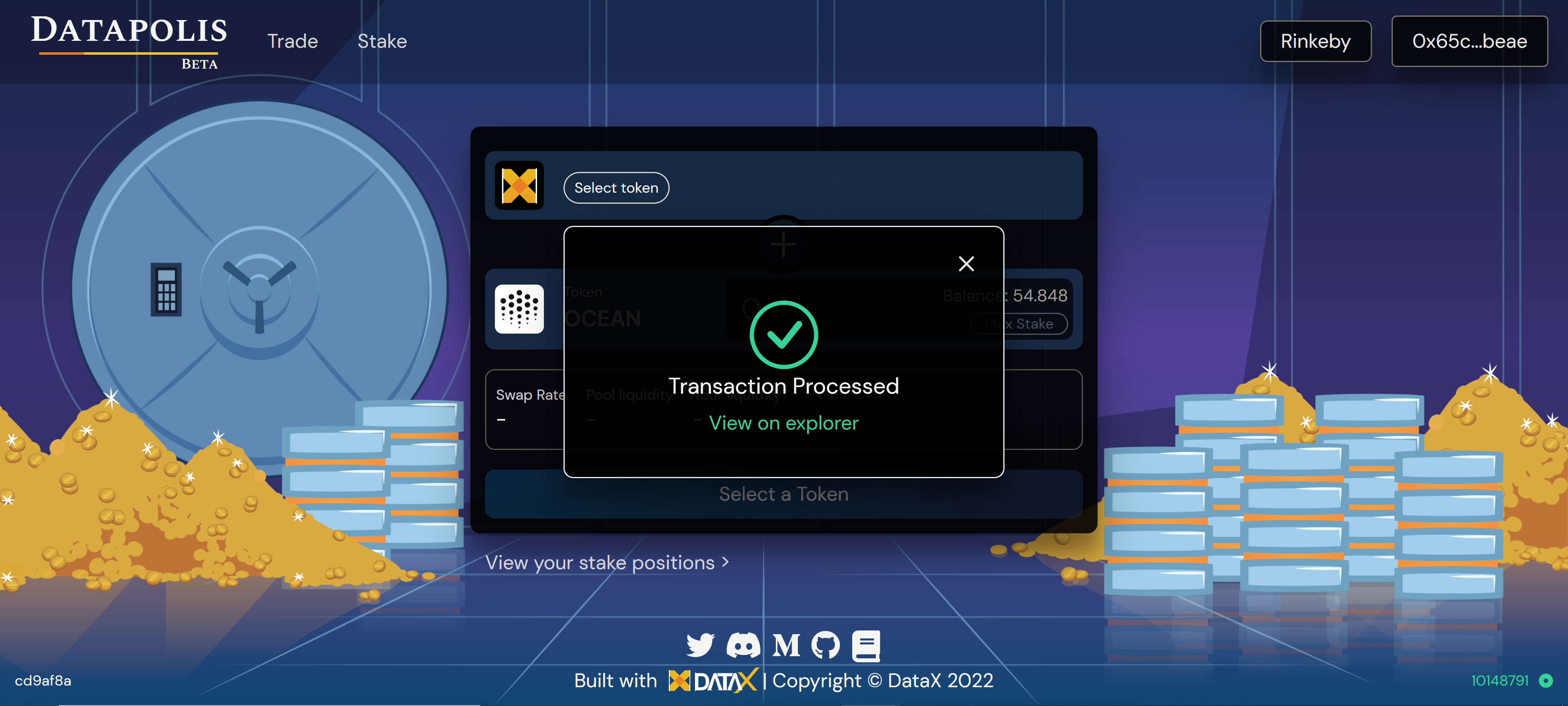 That's it

​

You have now successfully staked on your favourite pools. To Manage your stakes in your staked pools, you can check the

Manage Stakes

section.